A COLLECTION OVER THE YEARS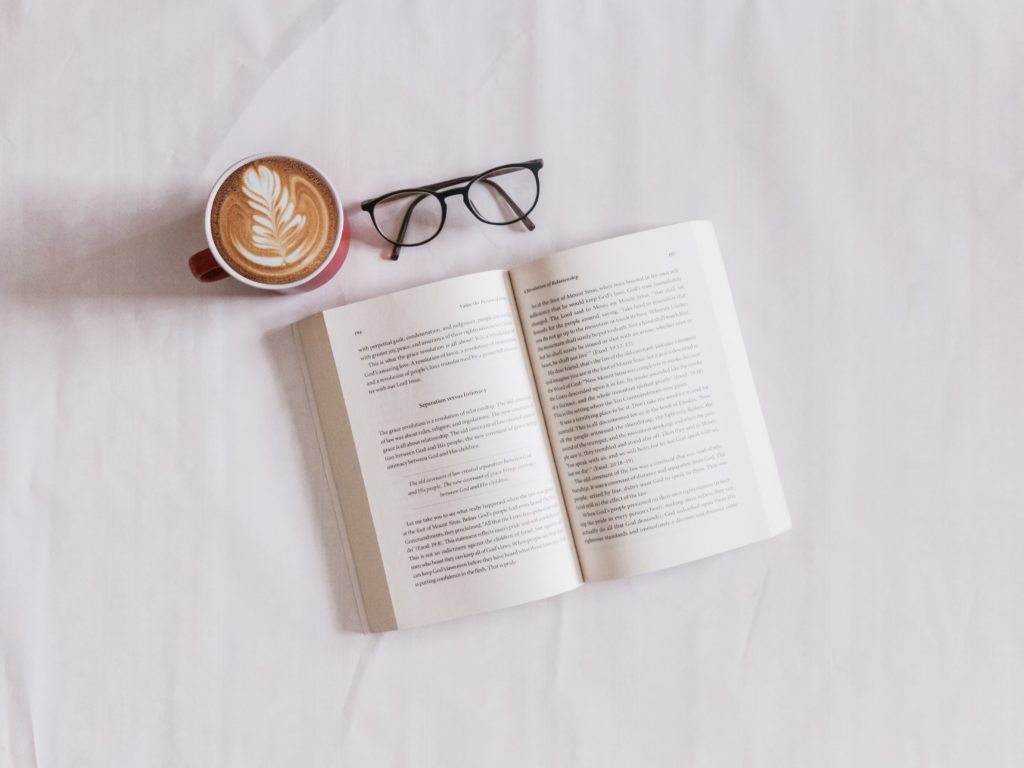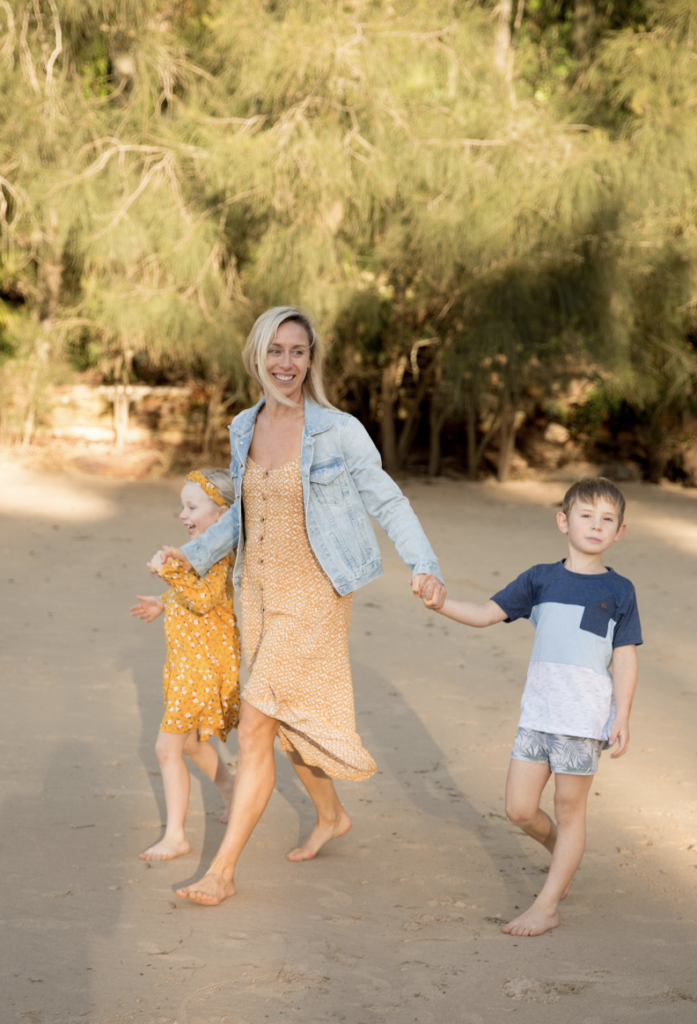 Linda was the first therapist I was able to connect with and feel both comfortable and supported. She was also the first I trusted. We spent much time discussing my fears and anxiety I felt as a parent and would frequently dig up past memories or my own stories I had formed in my head. She was able to get me to really reflect and start a journey of well, self discovery. We also used mindfulness which is now a long term tool I use daily. I went from a negative victim to a positive go getter, who won't let anything deter me from my plan of long lasting happiness. My relationship with my children is of utmost importance to me, however so is my own relationship with myself and I now feel I can have both.
– Sarah Turner
I met Linda when my son was turning 2 (he's now 7 years) and my relationship was falling apart. My ex wasn't present in the relationship or present with our child at the time. He was having some sort of affair where I never really found out the truth. He also suffered post natal depression but there wasn't much available to help men in this situation. 
The meditation Linda taught me helped me through the breakup time & the 'Interoceptive 6th sense body connection technique' really helped me through the big feelings. Although I find it always better for someone to do it with me than I do to myself.
I was a solo parent for 3.5 years until I met my new partner/ fiancé. 
I'm a teacher and have been able to use the skills Linda taught me to help my students with their big feelings. 
I particularly found the ' Interoceptive sixth sense technique' helpful in a social situation where I was confronted with a teenager trying to cut himself. I saw the benefits in full in that situation where I was able to calm the teenager down in 15 minutes with this technique. Seeing it work in a high stress situation like that really confirmed the success of this technique for me and I truly hope that more Therapists and parents can learn this technique to help others in distress. 
I have found Linda to be always very ahead on the latest Psychology techniques as she studies and travels broadly to develop her knowledge. She is very caring & committed to her clients. Her background in nursing and working with babies is extremely valuable.
– Anna
Our time with Linda since we lost our twin boys has been invaluable to our healing journey. Linda has been the conduit for us to explore our feelings and helped us on the path forward in this devastating journey that we find ourselves on. The tools and skills that Linda helped us develop has allowed us to see our grief in a different light that has lightened the load of our guilt, grief and suffering. With Linda's support we have been able to have more open discussions with each other and have found better ways to support each other through our grief. We can now see more light and joy in the world where it was once distinguished. We could not rate our experience and Linda's expertise highly enough.
– David & Jessica Missio
Linda provided me with invaluable support during a period of significant change in my life, including the arrival of a new baby and the death of my father. She was a calm, empathetic and non-judgemental listener, and her questions and insights helped me to gain better awareness and new perspectives. She taught me a range of practical skills to help me manage my emotional well-being, and she assisted me to think in more constructive ways. Linda's expertise on attachment theory and strategies for raising an emotionally intelligent child are ones I continue to draw on today.
– Jane
Linda helped me immensely with my first born baby around 8 months, following a diagnosis of post natal depression. I instantly felt warmth, compassion, non-judgment and clearly understood with Linda. I never felt rushed in our appointments and always left feeling empowered achieving great insights into my past while also being given the right amount of practical tools to move through the difficult times. There was never a moment of uncertainty and I am forever grateful for my time spent with Linda. 
I feel quite empowered now. The idea of fostering 'love' to release oxytocin through intimacy with myself and Grant that [Linda] mentioned had really calmed my nervous system down and it has opened up a whole bunch of emotions in myself and [my husband]. I feel like I can verbalize my needs more and consequently meet [my husband's] needs comfortably. It feels like a light has turned on as I had given myself permission on an intimate level to experience joy and 'nice' sensations. There has been a more open dialogue with [my husband] and myself. [My husband] did say that as his 'physical' sense of connection is met more, he feels like he has more headspace for me on an emotional level. So all in all we are in a really good place. My sense of 'self' has been effected in such a positive way because of all of this. I have used the techniques [Linda] taught me a couple of times in the morning if I was anxious a little and it seemed to disable the emotion and calm me. 
I can definitely think clearer now as I am not in such a 'fight flight my state. I feel I am much better with [my] kids generally too.
– Karen
Linda helped me immensely after the birth of my first child when I was suffering with severe PND and anxiety. My time with Linda was extremely transformational and she helped me immensely, not only with my anxiety and mood, but with the way I related to, and bonded with my beautiful son. Her methods are far beyond traditional 'counselling' and I developed a strong, genuine and trusting connection with Linda that will always stay with me. My son is almost 7 and I still draw on the skills I learnt and I honestly don't know what I would have done without Linda's support during that time of my life. Her calm and reassuring disposition was also immensely helpful.
– Sally Woodland
As a new mum in a foreign country without any family support I and my husband both felt a bit lost. Our baby was born very tiny and due to an unknown tongue tie issue (which we were not made aware of by the hospital paediatrician), she was
crying a lot. We have been given Linda's contact details by one of the parenting helplines and Linda was absolutely wonderful she has advised us that our daughter had a severe tongue-tie and therefore she is not feeding properly and always seemed to be hungry. We had no idea about this as she was feeding for quite a long time and frequently too. Linda pointed out the issue being the tongue tie and supported us long after the surgery has fixed the underlying issue. Linda was always very helpful and went the extra mile. I always felt welcomed whenever I called her despite multiple calls I never felt I was bothering. She was genuine and I felt in her company like she was family and could trust her a lot. It is in Linda's nature that she is very kind and caring. Full with clever advices and always has a nice words to cheer people in need up.
– Ditta Illessy
I began seeing Linda due to a postnatal anxiety. I had lived with anxiety my whole life; it was just exacerbated by the new responsibilities and the overbearing protection I felt I needed to give my newborn daughter. With Linda I learned not only to manage all my worries and anxieties on a daily basis which made a huge difference in my approach as a new mom to the point of being able to finally enjoying it, but on the journey she also unfolded and cleared negative thought patterns and fears that were ruling and controlling my life. I can safely say that she marked a before and after in my life. A true blessing.
– Patricia Barretto
We employed Linda and her expertise during a time when we had no answers for our 14 month old daughter's behavioural issues. After Linda explained things to us from a child's point of view and gave us some strategies, we saw a major positive difference in our daughter's behaviour in two weeks. We still use the same strategies now that our daughter is 7 years old. What a relief it was for us to be guided by Linda's wisdom and expertise, it changed the dynamic in our family from stressful to happiness.
– Lyndal Frollano
Linda is an experienced psychologist and she is very reliable and warm. She helped me to understand my context and my reactions and she also gave me a great assistance through my early parenting experience. She provides very helpful strategy to cope with my emotions as a young mother and also to deal with the behaviour of a toddler.
– Patricia Muenier
I feel so lucky to have met Linda. She was recommended to me after realising I needed help dealing with my feelings towards childbirth after the traumatic  birth of my first child.
Linda kindly listened to my story and allowed me to explore the upset and disappointment attached to my birthing experience even though I had a beautiful, healthy baby to show for it. 
She gave me helpful strategies to regulate my emotions when feeling triggered that I have been able to apply many times in everyday life. 
With Linda's caring and professional guidance, I was able to overcome my fears and move forward, recently welcoming my second child.
– Brooke
I met Linda in December 2012, I did not want to meet Linda, but then again, I most certainly did not want "shhhhhhhhhhhh" Post Natal Depression!! Having just given birth to a beautiful healthy baby boy, my second healthy beautiful baby I thought I was nailing it the second time around and all was going swimmingly…….. Week 3 post baby my dear Mum was driving (in hindsight that was not a good idea, she was a terrible driver anyway) us to another weigh in for my 'skinny' baby when out of the blue we were T-Boned – Passenger and Baby side. Great news no-one was hurt badly, yes there were ambulances rides and hospital checks, few bruises and I was in melt down mode worried sick about if either of my darling babies or my Mum were hurt – but no we were all fine, thankfully.
A week or so post this incident, still no car as that was a right off, I was increasingly feeling off, tired, juggling, emotional for no reason, however I did not have time to address it. I had an 19 month old and a new born. I had a career I was still trying to be attached to, help my darling Mum who was again having some horrendous issues with her son and be a sweet, sexy, capable wife… I needed a cape really! The next part was a bit of a blur really, I recall a few failed attempts to walk 200m to the local shops for milk / nappies etc, a few moments of horrible daughter moments belittling my mother when she tried to help, and gosh I have blocked out what I was as a wife…. However, I am very thankful of the love my husband had for me and my mother, as they picked up very quickly that I needed help, real help, not just a hug and cup of tea, or fenugreek to build up some BM!
A doctors appointment was made and there I sat with my husband and beautiful doctor and cried….. and cried ….. and cried, in between snot blows I somehow explained I had no idea what was wrong with me and given that I knew what depression felt like, I knew my signs and this was not a sign. My beautiful doctor did check the obligatory…. No I was not pregnant, given my current state, that would be immaculate conception! Dr then very calmly explained she was going to a little mental health check and that she felt I may be suffering …….. shhhhhhhhhh Post Natal Depression
From here with my new diagnosis, I felt even more shit, how on earth was that possible, that PND thing I was sure was when you rejected you babies, you did not like them, was it not what people had when you had those super hard babies that cry all night, vomit all the time….. not my seemingly easy and beautiful, albeit a little skinny looking babies…..
Before I knew it, from memory within a day or 2 a knock at my door and this is when I met Linda. At my front door, came to me, as I was in no state to get anywhere – Wow that was care. Tall, glamorous and calm. Kind, not over the top, not gushing, just calm. We sat down on the couch and I tried my utmost to not have any need for her to be there, and she was just kind, calm and …. Calm. I needed you Linda and by the end of that session I was so happy you were coming back to help me in a few days.
The next visit we chatted, and I cried, and you listened, I'm not sure what I would have even been crying about. You were calm, you did not try and solve my issues, or work them out just let me get 'shit' off my chest and you helped extract more and more. After your 3rd visit I was exhausted, I was in a state and you then introduced a few little breathing techniques to try. I immediately was dubious, I did not want to breath, I wanted to curl up and die, I was busted and broken, and everything was shit. We did the little breathing 'thingy' and it felt ok, I could feel the air coming through my nose, I could feel it going down into my lungs and for a split second I was not thinking about anything, I could not hear the cars on the road, the washing machine spinning, the little grunts coming through the baby monitor, nothing….. except me and my breath.
This was you teaching me Mindfulness, and from this session on you expanded on this, we learnt all the next stages and this little technique stays with me and is used in my everyday life since. I have been able to use this very successfully through my daily work, I drew heavily on it during the stress of work place bullying and harassment and recently with the grief post the loss of my darling mother. I find myself being able to draw on my techniques quickly and can also use the skill to gather myself in a couple of breathes to enable a level of strength to come forward that gives me ability to progress forward. While this is my journey and all about me, I have been super thankful to be able to have taught my 8 year old daughter and 7 year old son a 'little peoples' version of using their breathe to bring them strength and composure as well – love it or hate it, when then are unleashing their inner dragon on me and I ask them to take a couple of small breaths, seeing their shoulders drop, and their little minds calm makes me feel like dancing a little jig!
– Dee